Crossroads Christian School is a private, non-profit school (Florida Department of Education #461480) located in Florida. We have been providing services to homeschooling families since 1998. Our graduates have attended or are attending many universities and colleges throughout the US, as well as the military academies.

Families living in Florida may register with CCS in lieu of their county school board. When enrolled in CCS, the student is considered a private school student and is not bound to Florida homeschooling laws. This means that parents need not register nor report to their local school board, as long as the child is registered with CCS. Students living outside of Florida are still required to meet the requirements put forth by their state. For information on state laws, visit http://www.hslda.org. CCS cannot offer legal advice.

Freedom to Choose

CCS believes in giving parents the freedom to choose the curriculum; we do not require curriculum to be purchased from us or that a specific one be used. Parents will be able to customize a program best suited for their child's needs. Some children may be above or below a grade level in some subjects, and a packaged curriculum won't work well for them. By allowing parents to select and purchase their own materials, it is our hope that homeschooling will be more affordable. Parents will be able to purchase materials on sale or even used thus reducing the financial burden.

Enrollment

Enrolling in CCS is easy and only requires a few moments. It's important to know that families may enroll early to secure their slot in the school, which will avoid any fee increases or enrollment closures; however, the student may start classes at a later date. Some families enroll in April or May but do not start the new school year until September. Their enrollment will be covered from September-to-September.

Before enrolling take time to browse through the website and become familiar with our forms. Simply print out the forms, complete fully, and submit via the USPS. Be sure to include the necessary fees which may be found at http://www.crossroadschristianschool.com/fees.html.

High school students will also need to submit any information on previously earned credits. Forms are available to make reporting such information simple.

False Promises

Many schools claim their transcripts will be accepted everywhere. This is a false promise. No school - public or private - should ever claim their transcripts will be accepted by all schools. School administrators - public or private - have the right to refuse any other school's transcripts, whether that school is public or private - accredited or not. This is their legal right to do so. Be wary of any school that promises you full acceptance.

CCS has been widely accepted by private and public schools and colleges, scholarship programs, and military academies throughout the US and abroad. We do not anticipate any problems with our students being accepted; however, we cannot, in good faith, promise there will never be an issue. No school - anywhere, of any sort - can.

Accreditation

Because CCS allows parents to choose the curriculum that they use, though such curriculum must be approved by CCS, we do not desire to be a candidate for accreditation by one of the regional USDOE agencies. In our region it would be SACS. Using such an agency would make it necessary to require a certain curriculum be used by all students as well as many other restrictions, along with a much higher tuition cost.

Our ministry is to provide freedom, supervision, and recognition for an affordable price. Our transcripts have been recognized by major colleges, universities, scholarship programs, and the military academies. However, if an USDOE regionally-accredited school is what the parent desires, they must search elsewhere as CCS shall remain focused on its ministry.

Some companies will implement policies that are overly exclusive. For example, Hireright, one of many companies that provide background checks of potential job applicants, only considers graduates of regionally-accredited schools (such as public schools) valid. Imagine all the private schools in each city throughout the nation. Only a minute fraction of those are regionally-accredited. This company considers all other students to not possess a valid diploma - without looking at transcripts or test scores.

Having worked successfully with this company for years, we are saddened by their new policy. Hopefully it will change in the near future once the company realizes how much it excludes outstanding graduates. This policy excludes even students with above average SAT/ACT scores/academic scholarships over those who may have barely passed public school. This is an example of how policies come and go which may or may not affect our graduates. CCS has no control over internal decisions of companies, such as Hireright, nor can we predict them. Parents need to be aware that policies can be implemented which not only affects them but many, many others.

Note to Florida Residents - Immunizations/Public School Sports

Florida Residents are required to submit up-to-date immunization records or signed religious waivers. The State of Florida requires that each student enrolled in a Florida public or private school have either an up-to-date DH-680 Blue card or the DH-681 Religious Exemption card on file. Both of these forms may be obtained at your local county health department (private physicians typically have access to the DH-680).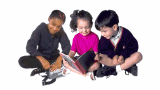 Handwritten Immunization Waiver requests are no longer valid. The State of Florida requires form DH-681 which must be obtained from your local county health department in order to be in compliance due to religious convictions. Students entering 7th grade need their "booster shots"/updated immunizations in order to complete CCS enrollment. Concerns and objections to this requirement should be sent to http://www.doh.state.fl.us/. CCS cannot alter the law that is in place.
Due to recent regulations by FSHAA, students, who attend a private school with more than 124 students in grades 6-12, are ineligible to participate in public school sports - in Florida. Students who desire to participate in public school sports should register as a homeschooler with their county, enroll in a private school with less than 124 students in grades 6-12, or enroll in public school. CCS has more than 124 students in grades 6-12 so we are not eligible due to the new FSHAA regulations.
Reporting Requirements
CCS offers two reporting options. Parents may choose to report twice a year - every six months or ninety school days attended OR once a year - after 180 school days attended or at the end of twelve months. Families who chose to report twice a year will receive two Report Cards. Those reporting annually will receive one Report Card. To change reporting options, simply contact CCS.
Whether reporting to CCS annually or bi-annually, reporting is relatively the same. The parent will complete a reporting form which will indicate the student's current contact information, days attended, subjects, and grades. Along with the reporting form we require samples of the student's work. Typically ten samples for each subject will suffice. Parents should also submit a basic lesson plan or journal which was used during the period in which they are reporting. Samples, photos, artwork, lesson plans, etc. cannot be returned. If the parent would like to keep these items we will accept photocopies.
We do accept current standardized testing scores in lieu of lesson plans or journals. The Reporting Form and samples are still required.
Safety and Security
CCS will not: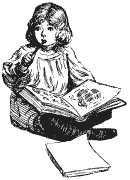 Sell any contact information to any other party for any reason.
Release any names, addresses, or other information to any party not authorized by the parent with the exception of: law enforcement agents/school board officials/state social case workers or legal parent requesting verification of attendance if truancy or abuse is reported (we simply verify that the student does attend and is in good-standing but do not release any other information without a warrant).
CCS will:
Maintain records in a safe and secure environment.
Shred all documents no longer needed.
Release high school student's SSN to only the colleges, universities, and/or scholarship programs authorized by the parent.
Statement of Faith
We believe there is one God, eternally existent in three Persons: the Father, the Son and the Holy Spirit.
We believe in the deity of Christ, in His virgin birth, in His sinless life, in His miracles, in His vicarious and atoning death, in His resurrection from the dead, in His Ascension to the right hand of the Father, and in His personal return to power and glory.
We believe the Bible to be inspired, the only infallible, authoritative Word of God.
We believe in the absolute necessity of regeneration by the Holy Spirit for salvation because of the exceeding sinfulness of human nature; and that men are justified on the single ground of faith in the shed blood of Christ and that only by Godís grace and through faith are we saved.
We believe in the resurrection of both the saved and the lost; they that are saved unto resurrection of life, and they that are lost unto the resurrection of damnation.
We believe in the spiritual unity of believers in Christ.