Step Two - Payment
Payment is due at the time of registration. Visit our Fees page for more information on the payment options available.
Step Three - Include Important Identification and Health Documents
All students will need to include a copy of their birth certificates with their registration, unless records from another school are being transferred to CCS. Birth Certificates may be an uncertified photocopy. Parents should retain the original for their records.
Florida residents will need to include an up-to-date DH 680 blue card for immunizations or a DH 681 Religious Exemption from Immunization form. Detailed information on this requirement may be found on our About Us page under Enrollment. Florida students, who have never attended any school previously, will need to submit a School-Entry Physical, which may be obtained from a local county health department or family physician.
If re-enrolling and the above documents are on file with CCS (with no changes), there is no need to submit them again.
Step Four - Curriculum List
ALL students will need to complete a curriculum list. If the parent is still undecided as to which curriculum/materials they may be using for the upcoming school year, this form may be mailed in separately at a later date. Indicate this in the margin of the Enrollment Form when registering.
Curriculum List Form MS Document File PDF
Step Five - Requesting Records From Previous School
Students, who have attended a school previously, may want their records transferred to Crossroads. Previous school records may contain important documents such as birth certificates, immunization records, school-entry physicals, high school credits, IEP information, etc. If the parent would like for the student's records to be transferred to CCS, they will need to complete, at time of registration, the Record Request Form.
Record Request Form MS Document File PDF
Step Six - Credit Acceptance Form - for High School Students
High school students who have earned credits at home, in the community, through a co-op, or any place other than a school will need to complete this in order for CCS to award credits. This form may be submitted separately if the parent needs more time. Indicate so in the margin of the Enrollment Form at time of registration. Keep in mind that there are some limitations in awarding credit. For example, majority of colleges will only accept one-half credit in American Government, one-half credit of Economics, Speech as a Performing Art and not English, etc. Follow the instructions, and if CCS has any questions or needs clarification they will contact the parent.
Credit Acceptance Form MS Document File PDF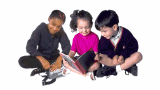 Congratulations! Enrollment is complete and ready to be mailed.
Enrollment Form with necessary fees
Birth Certificate and Health documents
Curriculum List - can be sent separately if needed
Record Request Form -for students who have attended a previous school
Credit Acceptance Form - for High School students who have earned credits at home and not a previous school
Be sure the envelope or the box in which the enrollment packet is sent is firmly secured with packing tape. Do not email official forms unless specifically requested by CCS.
The child's or parent's name should be somewhere on the front of the package to allow us faster processing and/or verification.
What happens next?
Once CCS receives the student's enrollment we will process it. Parents will receive Student and Teacher Identification Cards*. There will also be a Welcome Letter which will alert the parent if any additional information or documentation is needed. After all documentation and information is received and processing is complete, the family may begin homeschooling as they would normally. If they chose the bi-annual reporting option, their first report will be submitted to CCS after 90 school days is complete, which should be within six months. For those who chose the annual reporting option, the report isn't due until 180 days or within the twelve months.
During certain busy times of the year, the Welcome Letter and ID cards may not arrive for 3-5 weeks after enrollment was mailed. However, the student is considered officially enrolled once the enrollment package arrives to our office and not when the parent receives the Welcome Letter/ID Cards.
*Identification Cards do not contain the photo of the student nor parent. If a photo is desired, parents may place a photo on the ID Cards and laminate after receiving them from CCS.
If any of the student's contact information changes before or after reporting time, CCS should be notified. To do so, simply complete our Personal Information Update Form. This is one of the few forms that may be emailed, faxed, or mailed to CCS.
If the student needs vehicle insurance, Social Security documents, dual-enrollment forms, etc. that need to be signed by the school, be certain to include a self-addressed stamped envelope with the forms.